Ready for Your Child to THRIVE?
From the moment you enter our school, you'll feel the difference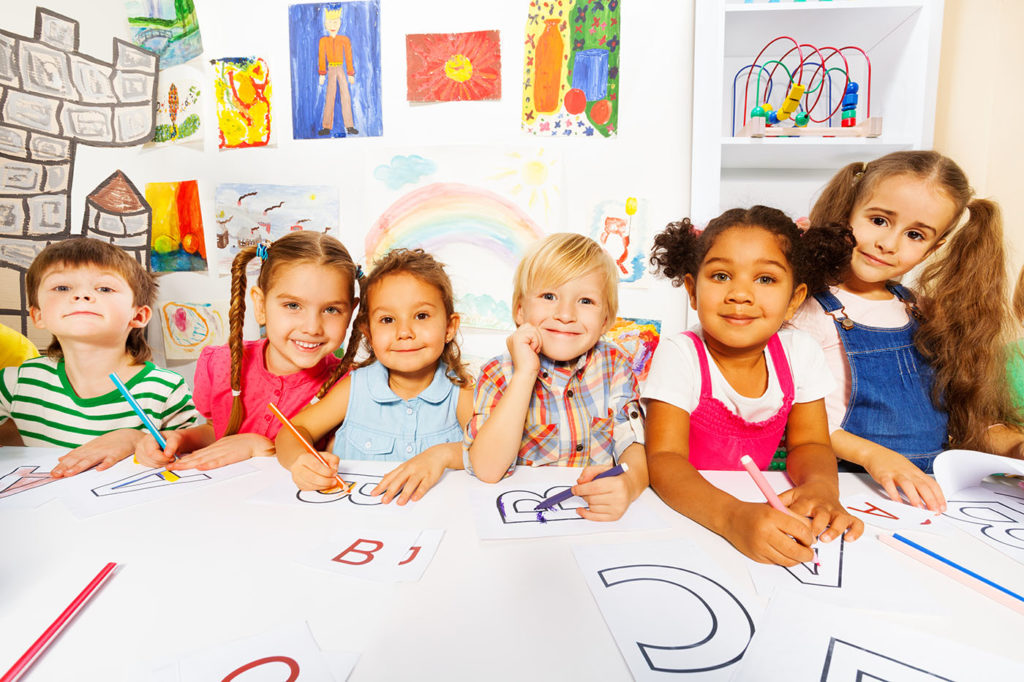 Ready for Your Child to THRIVE?
From the moment you enter our school, you'll feel the difference
Preschool & Daycare Serving Hampton Roads, VA
We've Always Been Clean; Now We're Pristine
Every Team Member at Our School is Engaged, Professional, and Dare We Say, AWESOME!
Parents rave about the quality of our staff – both teachers and leaders.  Rather than toot our own horn, here's some excerpts from real reviews about our program:
"The staff takes the time to talk to you and get to know your kid even if they are not in their classroom. The thing I love the best is that it feels like a family."
""I was immediately greeted with friendly faces that put me at ease."
"All of the staff here are absolutely amazing! Each and every one of them take time out of their busy schedule to really get to know your child and your family."
"The teachers at First Discovery are truly amazing.  They are always helpful, cheerful and welcoming."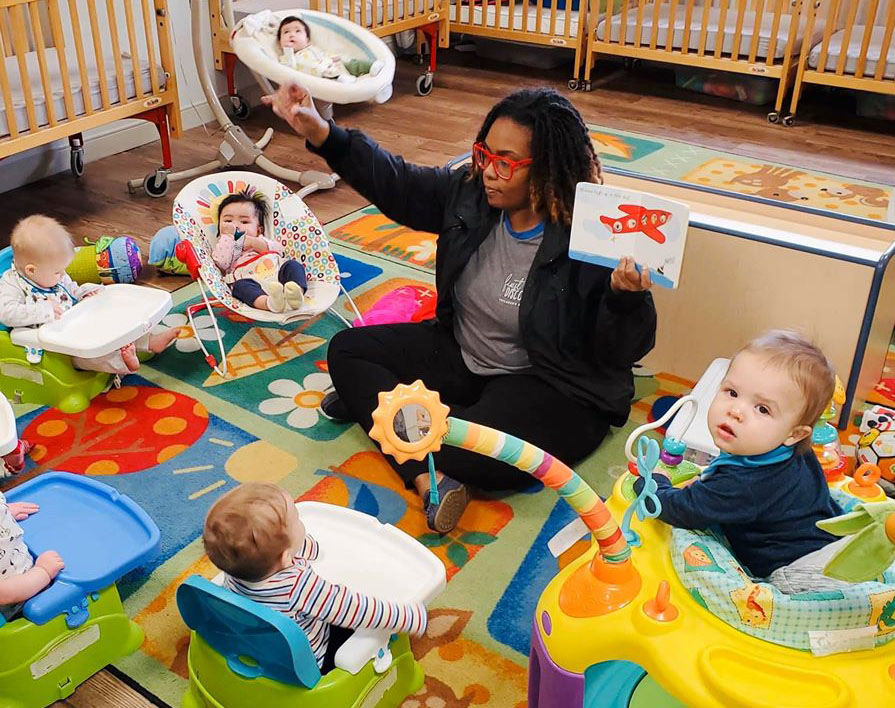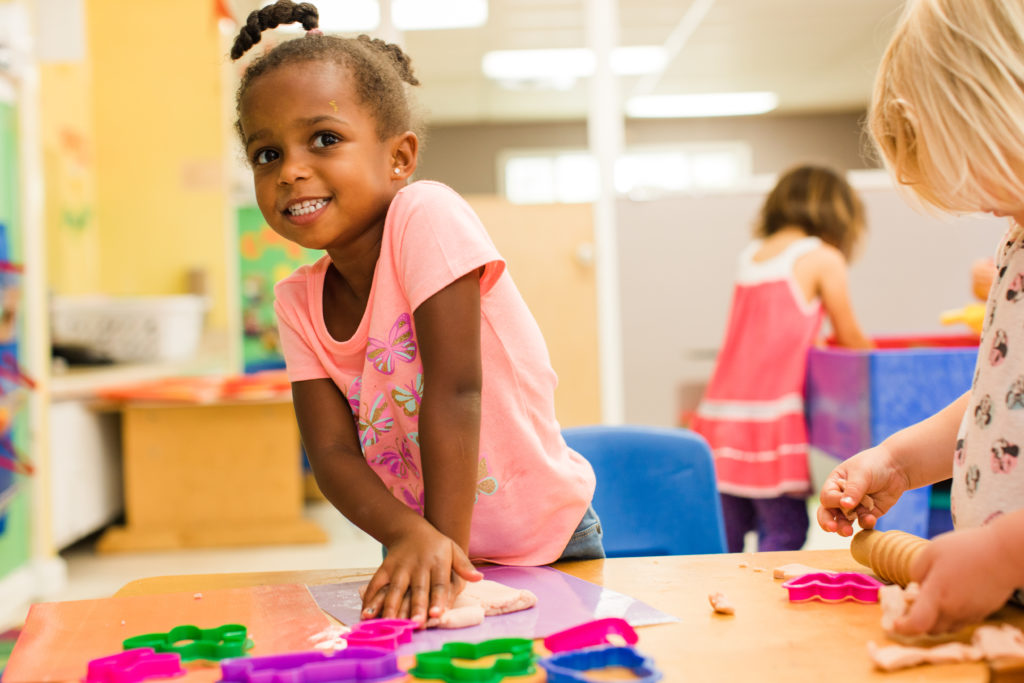 Personalized Lesson Plans Help Your Child's Learning Skyrocket
We consistently observe, track, and plan for your child's emerging skills. Assessments are built into our program so that we tailor your child's learning plan to what they need most. Your child is gently guided towards the next natural next step in their development, ensuring there are no gaps in their learning. This progression establishes a solid foundation for the cognitive, socio-emotional, and physical skills that they need for school and life.
A Curriculum That Encourages Innovation, Enthusiasm, and Creativity
Children learn through play by delving into the hands-on learning style of the Creative Curriculum®. For extra exciting fun and enlightening activities, we supplement their learning with another fantastic curriculum: the Funshine Express®. Every month your child explores new topics and a new theme. They experience a thoroughly engaging early education and a head start on exploring their passions.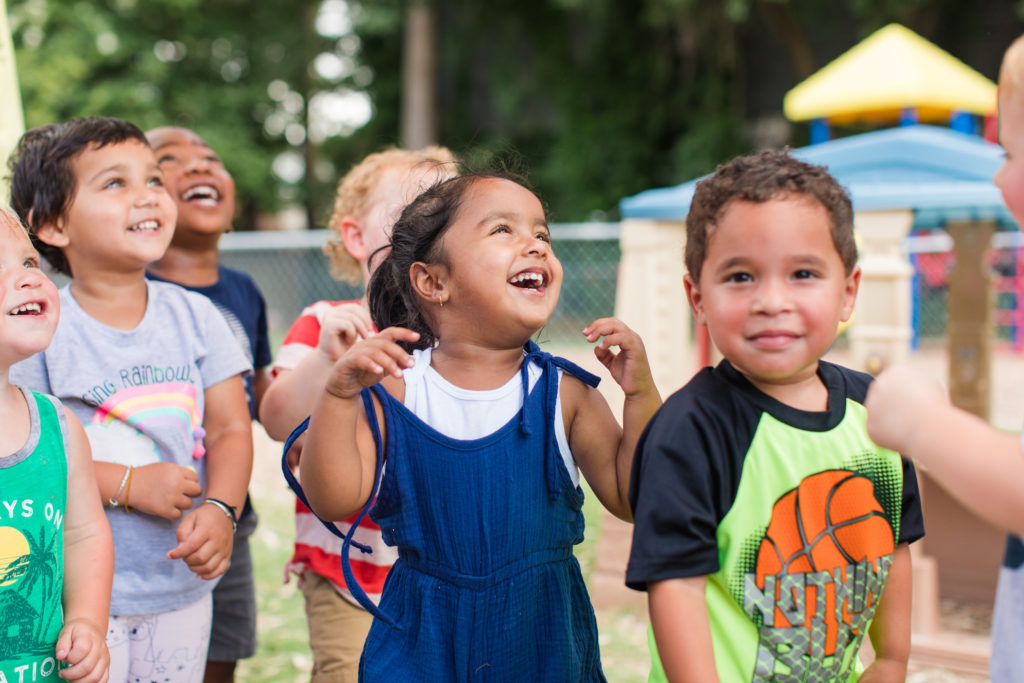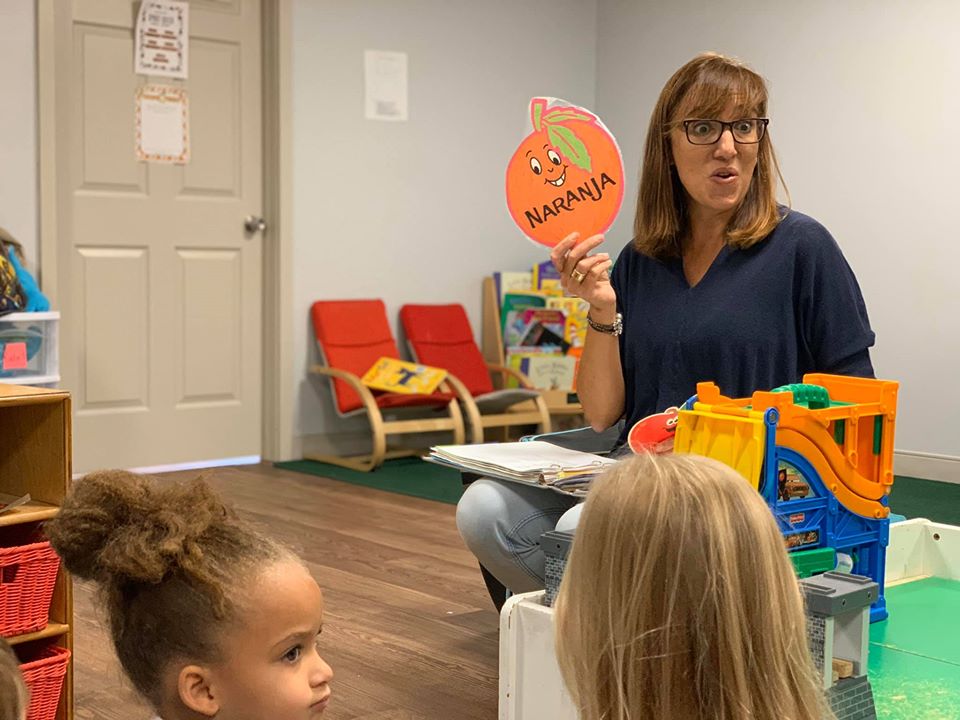 Language Enrichments Such As Weekly Spanish Lessons and Daily Baby Sign Language
Your child learns to express themselves with baby sign language, giving them a jump-start on communicating what they want and need. Bilingualism is also a core part of our program, as exposing your baby to Spanish sounds and words further develop their brain and gives them a lasting dual-language advantage.
Soccer For Fitness, and Daily Yoga for Focus, Self-Assuredness, Centering, and More
The mind-body benefits of yoga are manifold, which is why we invite your child to practice this form of movement every day. Through this activity, children learn to calm themselves; they develop focus and learn the basics of down-regulation for relaxation. We invite your child to exercise with free-play periods and hone specific sports skills like soccer too. Giving your child many opportunities to move means they behave better, think clearer, and learn more readily.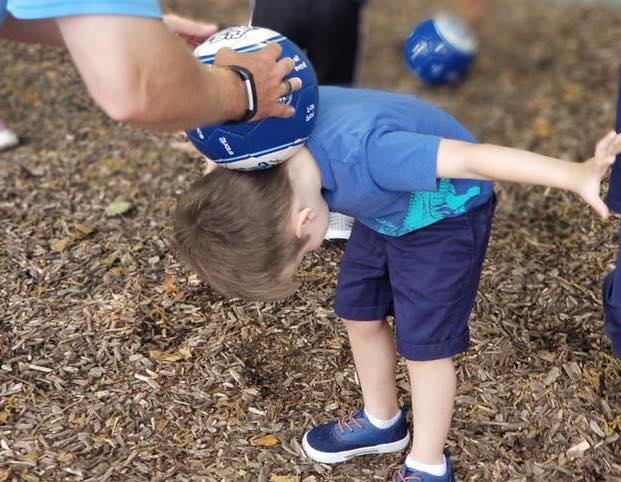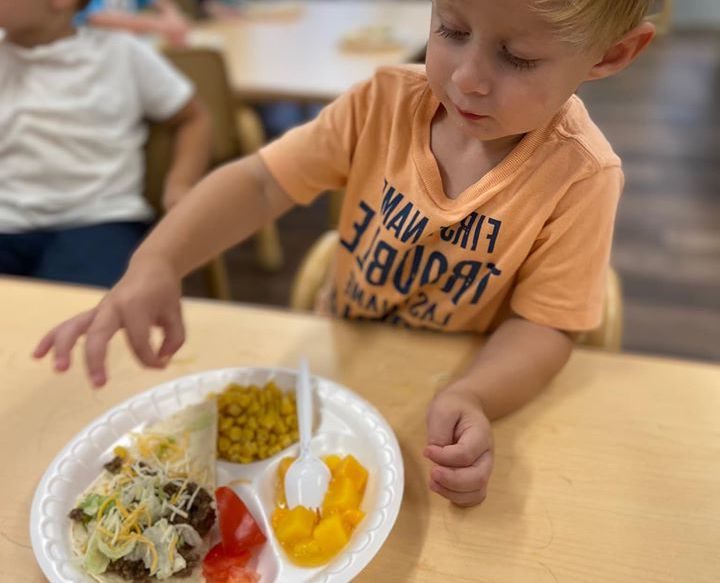 Nutritious Meals And Snacks Provided at No Extra Cost To You
We provide breakfast, lunch, and snacks, so you can rest assured your child is getting the fuel they need while learning and at play. We are a peanut-free environment, and follow guidelines to help your child eat a healthy diet. Including balanced meals in tuition is another way we can support you and your family, and the well-being of your precious little one.
Creating Safety and Connection for Your Child with Conscious Discipline
Success and happiness in today's world are as dependent on learning socio-emotional skills as it is on learning academics. Conscious Discipline is a world-renowned communication method that helps children through difficult times, such as tantrums and emotional outbursts. We teach children to regulate their emotions and deal with stressful situations by lovingly modeling a calm and centered state.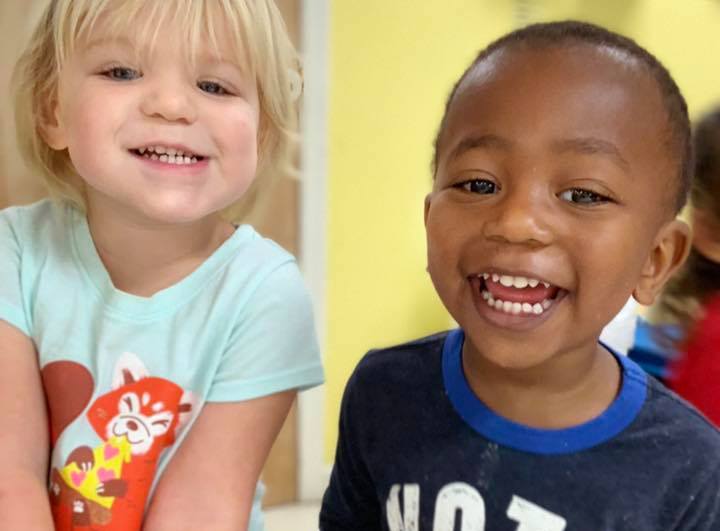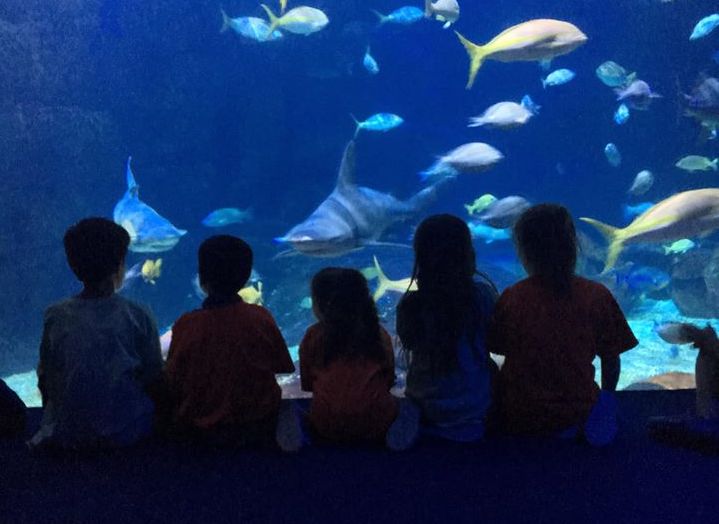 Experiential Learning with Fun Field Trips and In-House Visitors
Part of your child's experiential learning includes excursions to museums and taking in the arts, such as plays. We also host in-house visitors, like storytellers and musicians, to bring excitement to your child's day-to-day. Giving your child these eye-opening experiences means broadening their horizons and introducing them to culture, history, the arts, and many different admirable professions.
Introducing Young Minds to Science, Technology, Art, and Math with STEAM
In our preschool and pre-k programs, students work on two STEAM-themed projects every month, in addition to their regular learning schedule. The project themes change so your child can experience an in-depth exploration of the subject matter. These early "investigations" prompt your child to question and think in different ways, teaching them the critical thinking skills, creativity, and problem-solving that will drive their later successes.
Parents Are An Integral Part of Our Community
By working closely with you, the parent, we strive for an authentic presence in your child's life. Your child's learning doesn't start and stop at school; it is a continuous process that happens with you at home too. We work with each family to provide guidance, expertise, and support when we can. We believe in creating close connections, and that the First Discovery Children's Academy community is an extended family.
Your child's safety is always at the forefront of our minds
We know how invaluable it is to have peace of mind while you are away from your child. For this reason, we secure our properties, and our yard is fenced in, so no one can wander in and out. Our outside access doors are locked and can only be opened via fob key access, which is provided solely to staff and families at the school. We also have CCTV cameras to monitor our property and match over your child throughout the day.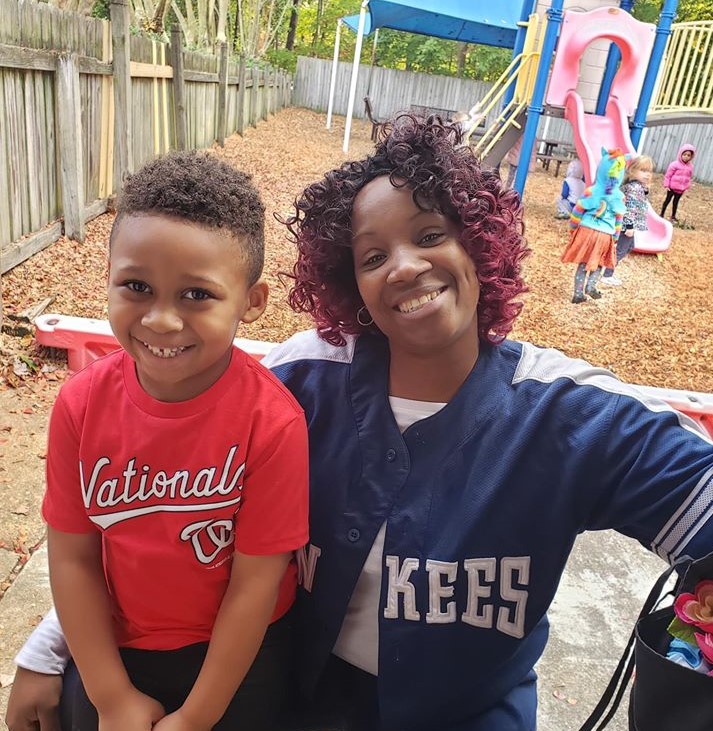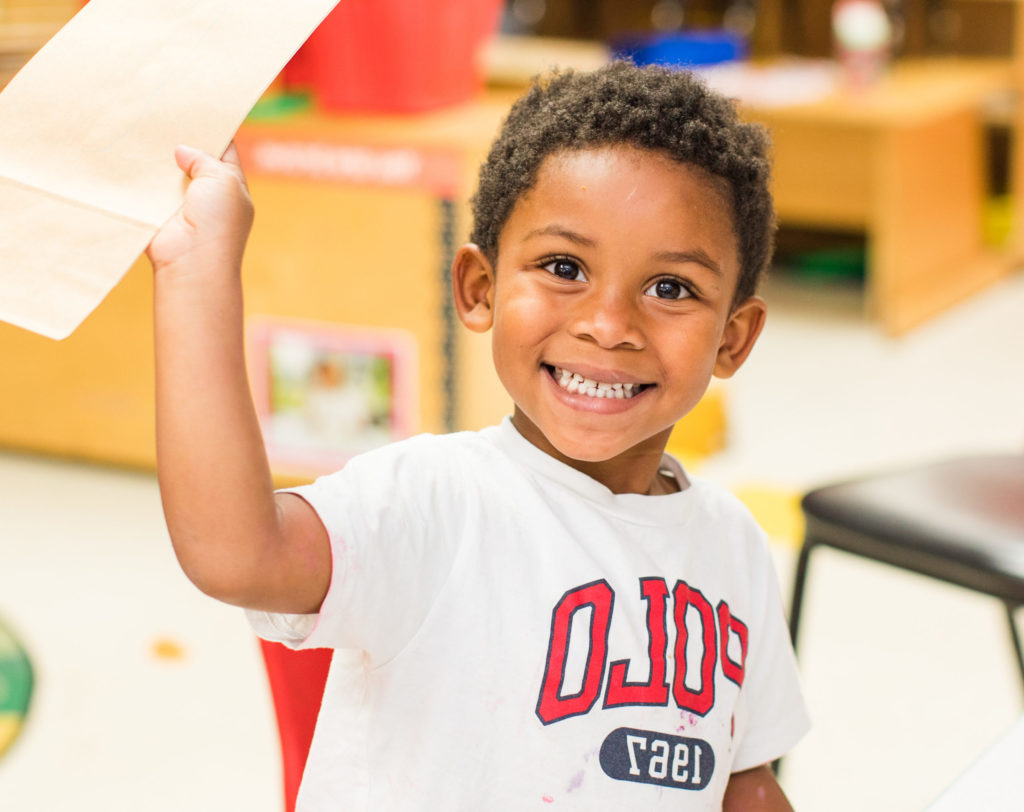 Exceptional Cleanliness Means Safeguarding Your Child's Health
Your child's health is crucial to their happiness and performance. Our classrooms are kept immaculate by in-house cleaning staff, staving off common childhood ailments. Our classrooms are sterilized, swept, mopped, and vacuumed, five nights a week. Children learn hygienic practices, such as cleaning up their space and themselves after playtime and washing hands before meals and after toileting.
3560 Chester St.
Virginia Beach, VA 23452
5355 Lila Ln.
Virginia Beach, VA 23464
338 Oyster Point Rd.
Newport News, VA 23602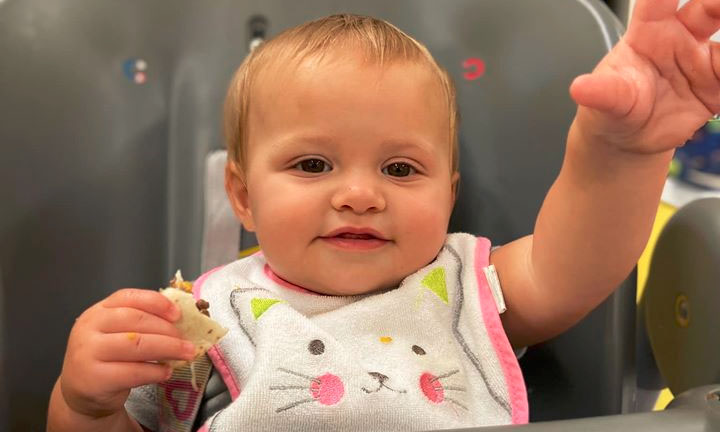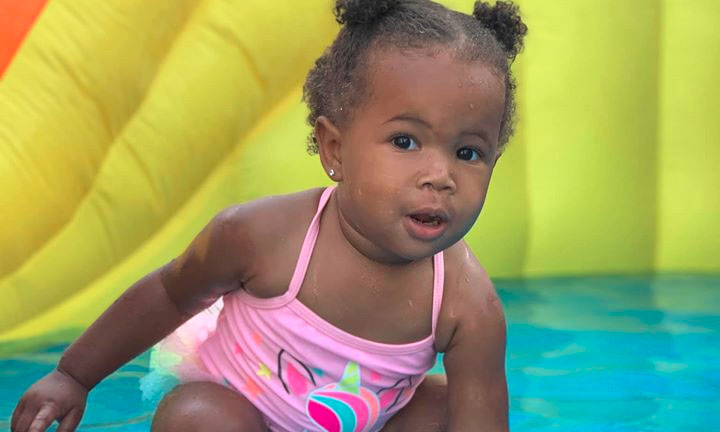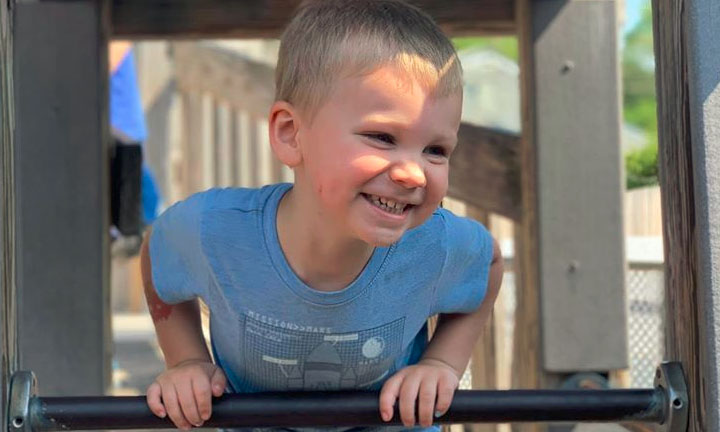 JR. PRESCHOOL
- PRESCHOOL